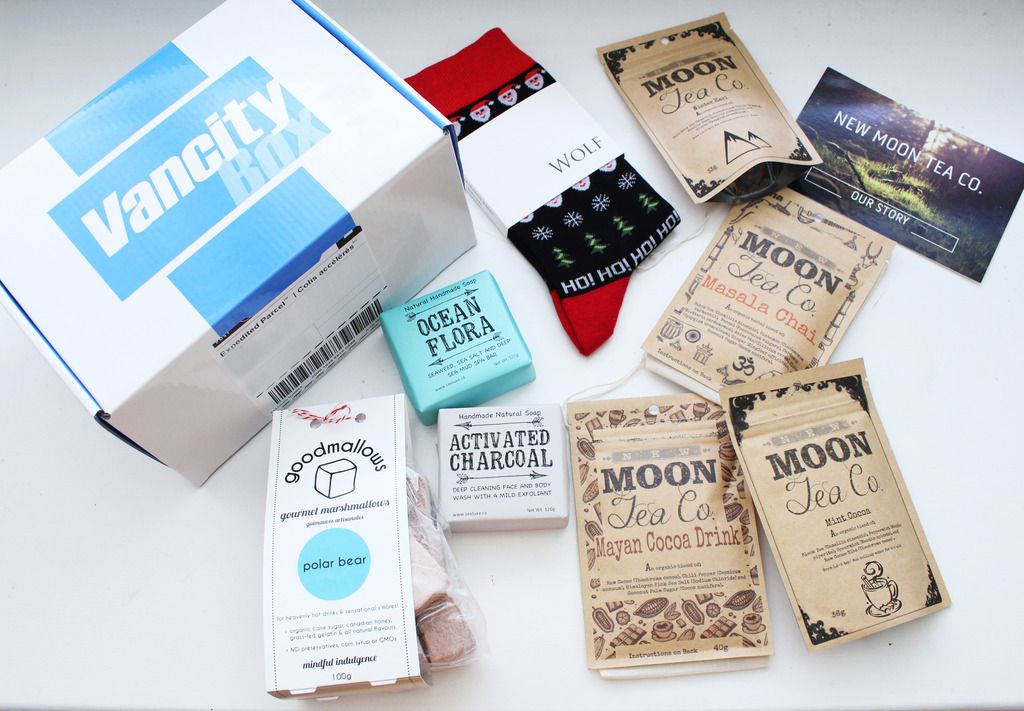 Happy New Year Everyone!
Vancity Box
is a monthly subscription box that is filled with unique items, featuring local companies in BC. Each box contains various items including snacks, clothing, soaps, and more. Check out the box that I received back in December! Enjoy 15% off your purchase with the "HEYLJ15" discount code.
First item, the two homemade natural soup bars from
Sea Luxe
. The activated charcoal is my favorite and I have been using it every other day as an exfoliator. It is deep cleansing face and body wash. I would definitely recommend getting if you like a gentle exfoliator. The second bar of soup is the Ocean Flora. It is a seaweed, sea salt and deep sea mud spa bar.
The
Goodmallows
disappeared quickly from my box due to its delicious chocolate appearance and peppermint flavoring.
Goodmallows
are made with natural ingredients. They are keen on making their products free of preservatives, GMOs, factory-farmed gelatin, corn syrup, and artificial flavoring.
Read more »
Labels: review
Posted on Thursday, 12 January 2017
at 4:48 pm
0 Comments (+)